Forward thinking: Forward Institute's responsible leadership event triumph
Earlier this year, our Lakeside Conference Centre (LCC) hosted two, two-day events for the Forward Institute, a non-profit organisation dedicated to championing responsible leadership.
The event was for participants of its 18-month Fellowship Programme, which brings together exceptional leaders from across the public, private and social sectors to explore, debate and learn how to lead change as morally and ethically responsible leaders in the face of modern crises and issues within their respective industries.
We spoke with Matt Hills, the Deputy Programme Director at the Forward Institute, who told us about the event and how our world-class occupiers at York Biotech Campus (YBC) got involved to pull off a successful and inspiring conference.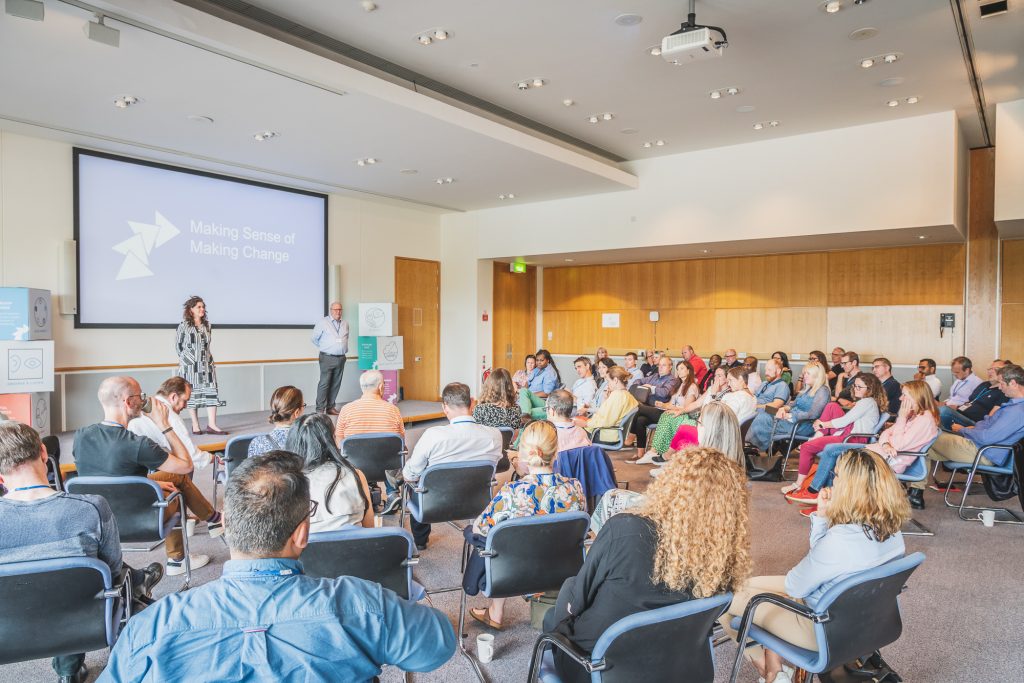 What was the event all about?
"Our event marked the halfway point of our 18-month long Fellowship Programme. We brought together nearly 100 senior leaders from across UK industries from businesses including Lloyds Bank, the Metropolitan Police, the British Army, Save the Children, and the Civil Service, all of which are dedicated to our core mission of making responsible leadership the only kind of leadership.
"In the run up to the event, Fellows had been challenged to identify how they could better practise responsible leadership in their organisations. These ideas were then shared and developed. One of the main focuses was on sharing examples with the Fellows of how to tangibly implement organisation wide change.
"Key to this was inviting notable changemakers from the local area to share their stories and experiences of driving positive change in organisations, so that the Fellows could learn from real-world experience of leading change on a variety of responsible leadership issues, including climate, diversity, equality and well-being."
Can you tell us more about how local organisations were involved?
"As the LCC is based at leading science park YBC, we were lucky enough to be able to partner with some of the organisations that are based there.
"We had insightful talks from the likes of Damian Malins, Venturing Projects Director at Fera Science, who spoke about insect bioconversion to reduce waste and help combat climate change. Previous occupier Casey Woodward, founder of AgriSound, also joined us, and talked about interpreting nature's noises to figure out what we can do to reverse the continuing decline and damage of our biodiversity levels.
"The sessions took place in workshops and Q&A formats, providing the space for discussion between Fellows, facilitators and changemakers on how change really happens in organisations."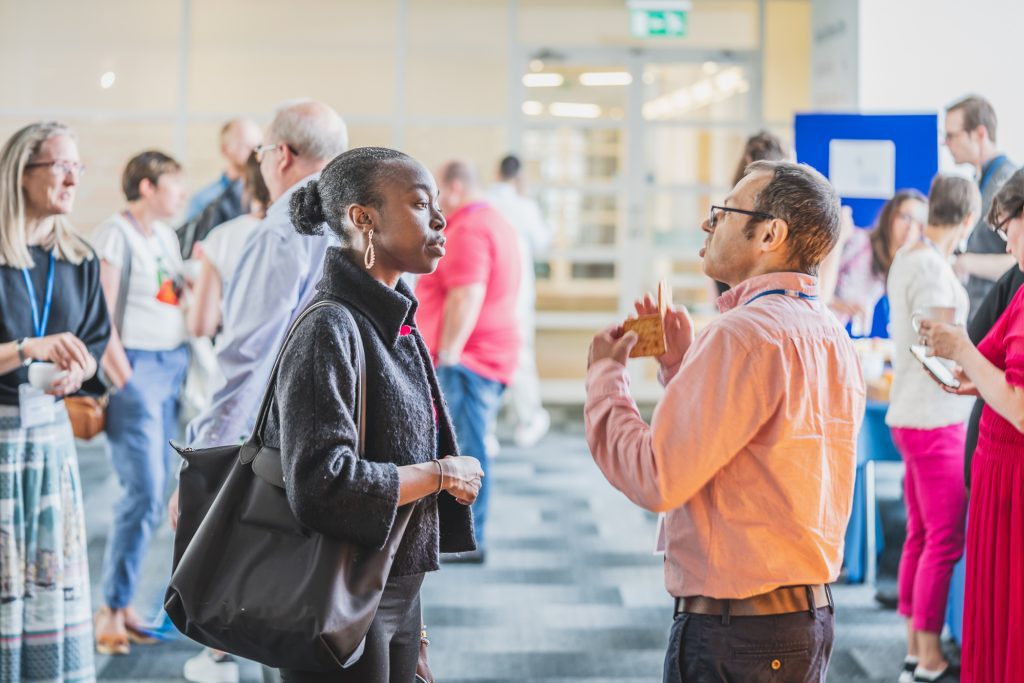 Why did you choose LCC?
"As it's onsite at YBC, we knew we'd be able to engage with an innovative science park with progressive science partners, who have particularly strong links to issues of the climate crisis and sustainability, which are vital to understand when it comes to leading a modern organisation in an ethical way.
"Another plus was how flexible the space is. We couldn't have asked for a better variety of working spaces: the main hall, meeting rooms and mezzanine all benefit from a scenic backdrop which is great for inspiring creative discussions.
"Also, who doesn't love York? It's such a beautiful city with so many wonderful places to eat and lots of culture. With YBC being so close to the city centre it meant there was plenty of great accommodation, travel links, and cultural activities to help our Fellows immerse themselves and better understand the local area."
How was the overall experience at LCC?
"It was a truly positive and enriching experience from start to finish. Added to by the professionalism of the LCC events team who made sure everything ran smoothly and were incredibly accommodating in resolving any minor last-minute changes, putting our minds at ease so we could focus on running the event.
"The equipment and facilities were fantastic, and we were able to use the video conference technology to run live streams of the workshops to some of the Fellows who were unable to attend the conference in person."
What was the reaction to the event?
"Our Fellows loved the event! They particularly enjoyed visiting York with all of its culture and being able to explore the city walls on the first morning. When at the event itself, everyone was especially complimentary about the unique setting of YBC and the option to use the outdoor space to take in the peaceful natural scenery during breaks.
"Seeing the businesses and employees onsite utilise the shared spaces gave a real sense of a thriving working environment full of progressive and ambitious organisations which really stood out to our Fellows and made the perfect environment for learning and reflection.
"The event was an overwhelming success, and that much so, we're using the venue again for our 2023 Programme!"
Looking for conference space, an exhibition venue or meeting room hire? Get in touch.