Celebrating Women in Science
The International Day of Women and Girls in Science (11th Feb 2023) aims to address the gender gap that throughout the years has persisted in science, technology, engineering, and mathematics (STEM) disciplines of all levels. By profiling the amazing work of women and girls in STEM all over the world, it seeks to address the gender imbalance by encouraging more to choose careers in these fields.
We're proud that at York Biotech Campus (YBC), we are home to organisations with ambitious and innovative women, but as an industry, women are still sadly under-represented.
In recognition of this day, we spoke to some of these women to find out why they love working in science, their career highlights and their advice to others wanting to join them in the industry.
Heather Aird, UK Health Security Agency (UKSHA)
Providing expert scientific leadership is at the core of Heather's role as Unit Head at UKSHA, an official government agency that is responsible for protecting England's public from a range of health threats. Heather looks after the services delivered from its York base at YBC.
Favourite thing about working in science? "Every day is a school day. I have been doing this job for 28 years, and I still learn a new thing every day. What's also incredible about working in science is that what we do has a real impact to people's everyday lives."
Career highlight? "Getting my PhD. Just as I was about to start it, I was shocked to find out that I was having a baby! I was so worried about not being able to continue on my career path, but my professor was incredibly supportive, allowing me to continue. I started my PhD when my newly arrived daughter was 12 weeks old, and it took me seven years to complete, but I did it and I'm so proud of that. My biggest achievement is certainly being a mum though, and I have two beautiful daughters now."
Advice to women wanting to get into the industry? "Work hard, have a can-do attitude, and look for opportunities, especially with your employers. I'd also say, be prepared to relocate to progress, and don't be afraid – it can be very rewarding!"
Michelle Anderson, University of York
Michelle is a Senior Research Scientist at Alphey Group, which is part of the biology department at University of York. She leads a team of ten people, working on a project developing local gene drives in mosquitoes, so is kept busy by planning and performing experiments involving insects and molecular biology.
Favourite thing about working in science? "I love the challenge and troubleshooting when things don't turn out the way you expect. I also enjoy learning new techniques and technologies that help us do our research better. There's always a new way of looking at things that you never thought could be possible."
Career highlight? "There are a few pieces of work I'm particularly proud to have contributed to, including a publication in Science, but to me, it's not about a 'big achievement', it's about those consistent steps I the right direction, making steady progress towards the ultimate goal of making people's lives better."
Advice to women wanting to get into the industry? "Don't be afraid to be yourself and if you love something, do it. Don't let anyone tell you it's not for you. Be willing to put the work in to achieve your dreams, sometimes things don't come easy and that makes it all the more rewarding when you accomplish them."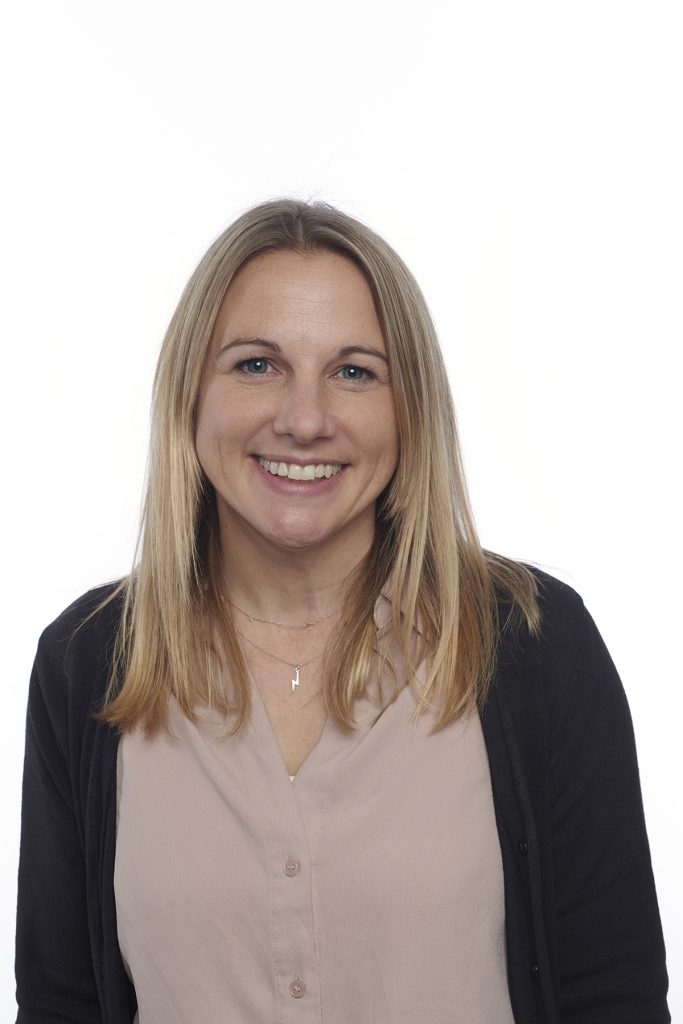 Katherine Wotherspoon, Fera Science
As Head of Science Strategy for Fera Science, Katherine is responsible for a wide range of projects from academic and research partnerships and internal and external science events, to Fera's strategic research direction and collaboration.
Favourite thing about working in science? "I love working with people who have the knowledge and ability to make a real difference to the world, and doing my best to enable more of this wherever I can."
Career highlight? "Obtaining a PhD is my standout, which I achieved whilst having two children. It was no easy task, especially as my second child was due on the same date as my PhD submission! It was a tight deadline, but I managed to do it, proving having children is no barrier! Another big achievement was contributing to Henry Dimbleby's National Food Strategy call, and hosting him at YBC last year."
Advice to women wanting to get into the industry? "Never be afraid to keep asking questions and say yes to every opportunity you're given; you never know where it's going to lead."
To hear more stories from the inspirational women based at York Biotech Campus, read our International Women's Day blog.